About Royal Marble Inc.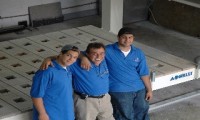 Royal Marble Inc. is a family business. Mike's two sons work with their father along with a few other employees.read more →
Services provided by Royal Marble Inc.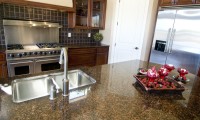 Family-owned and operated with decades of experience, Royal Marble Inc. practices treating each client as royalty. We treat each client as royalty.read more →
Here are just a few examples of some of our recent installations.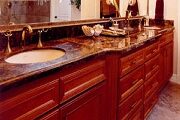 Few home improvements can add the style and elegance that a marble or granite upgrade can provide. At Royal Marble Inc., we specialize in bringing that elegance to your room, and in turn, breathing new life into your home.read more →
Contact Us for specials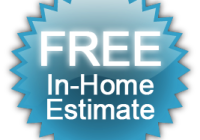 Contact Royal Marble Inc. for a free in-home estimate.read more →
Welcome to Royal Marble Inc.,
Royal Marble Inc., located in Virginia, is the premiere marble and granite company in Woodbridge, VA. Marble and granite is often seen as the ultimate luxury for your home. This material can be used in a variety of rooms in your home. A bathroom with beautiful stone in a variety of colors can turn the room from drab to beautiful. Our company provides the best marble and can assist you with choosing the best granite slabs for your home. If you are looking for a large variety of different patterns and stones, we can help. Our service center can help you find which stone is appropriate for certain areas of your home.
Consider just how much your home could benefit from fresh stone and material. Our beautiful stone can be used for new countertops, flooring, kitchen backsplashes, and even cabinetry. Granite and stone come in a huge variety of colors and options which allow you to match stone with various parts of your home. If you are currently in the process of selling your home then replacing worn countertops with something more original and superior can mean all the difference between homeowners passing your home by or making you a great offer. Granite can make your home into something more.
Finding reliable, knowledgeable experts in the field of superior stone can take time. Hiring unreliable help or a company without experience placing the stone or cutting it to size can leave you with cracked or misshapen slabs. Never trust shops offering cheap slabs or too-good-to-be-true deals. Royal Marble Inc. can provide you with the highest quality customer care and skilled service in Woodbridge, VA and surrounding communities. Our knowledge of granite and various stones makes us the shop to depend on when you want to turn your Woodbridge, VA home into a premier space.